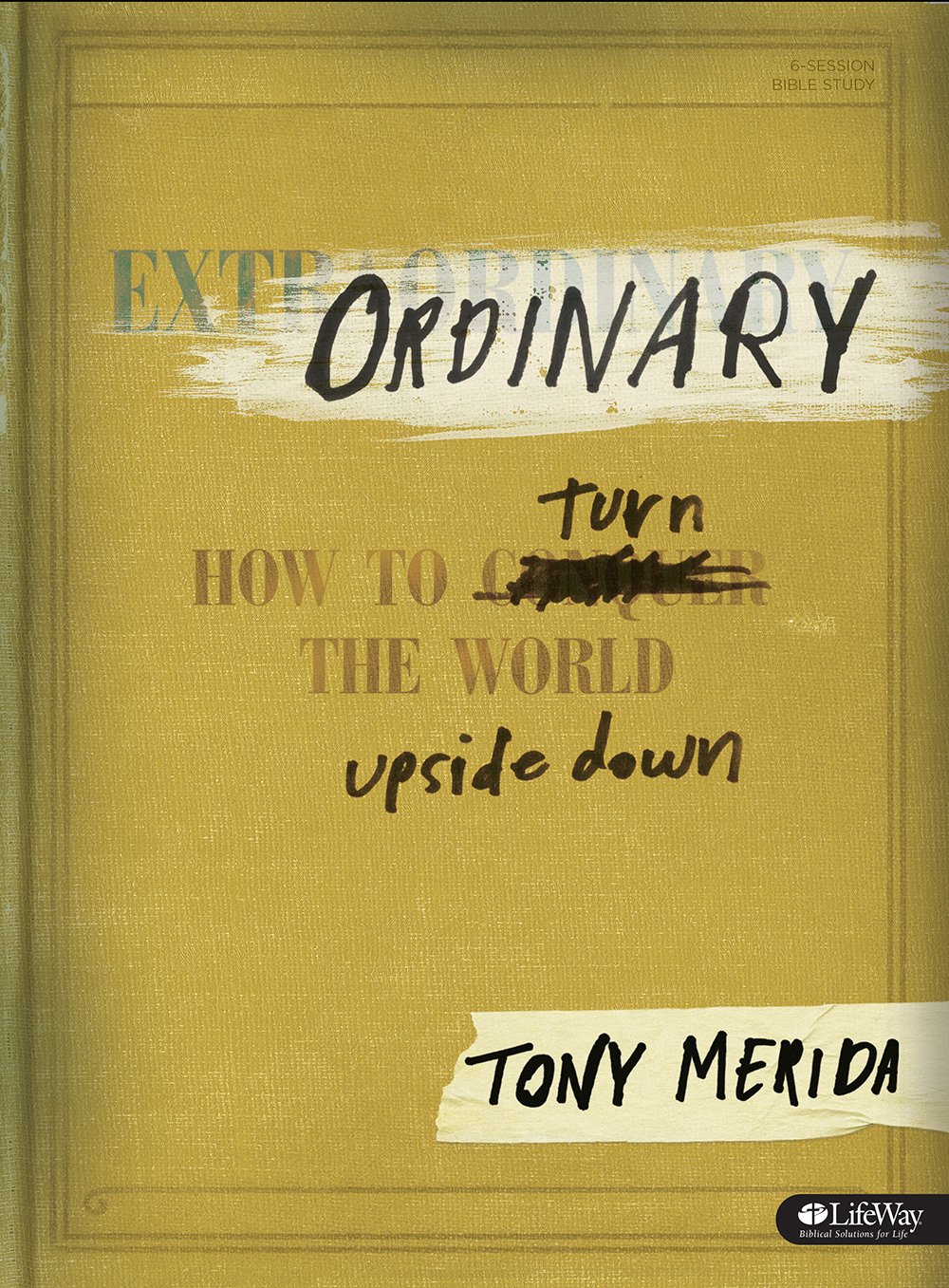 Ordinary – Bible Study Book
The Ordinary Bible Study includes a small group experience for six sessions, applicable Scripture, discussion questions, an Ordinary Action Plan, and individual study.
Ordinary is not a call to be more radical. If anything, it is a call to the contrary. The kingdom of God isn't coming with light shows and shock and awe, but with lowly acts of service performed during the normal rhythms of life. Ordinary encourages participants to move into a life of mission and justice' speaking up for the voiceless, caring for the single mom, restoring the broken, bearing burdens, welcoming the functionally fatherless, and speaking the good news to people on a regular basis in order to change the world.
The following six sessions make up the essential contents of Ordinary:
Everyday Justice: Trading Sensationalism for Ordinary Christianity
Neighbor Love: How Justified Sinners Show Compassion in Word and Deed
Kingdom Hospitality: How the King's People Welcome Others
Care for the Vulnerable: How the Father's Children Love the Fatherless
Courageous Advocacy: How God's People Speak Up for the Voiceless
God-Centered Humility: How an Ordinary Christian Walked with His Extraordinary God
Features:
6 group sessions
No prep, facilitator-led small group experiences with content for follow-up personal Bible study
Practical application steps that enable readers to assess their understanding of the gospel and their level of commitment
Benefits:
Move toward a missonal life
Learn through action how to make the gospel more central to your life
Discover a type of missionality that feels more doable as opposed to a radical change to life
Develop a better understanding of biblical justice
Lead group members into a transformation journey that includes a lifestyle of supporting biblical justice
Foster disciple-making within the local church